Lake Placid Sports Medicine, PLLC remains open to help community during COVID-19 Pandemic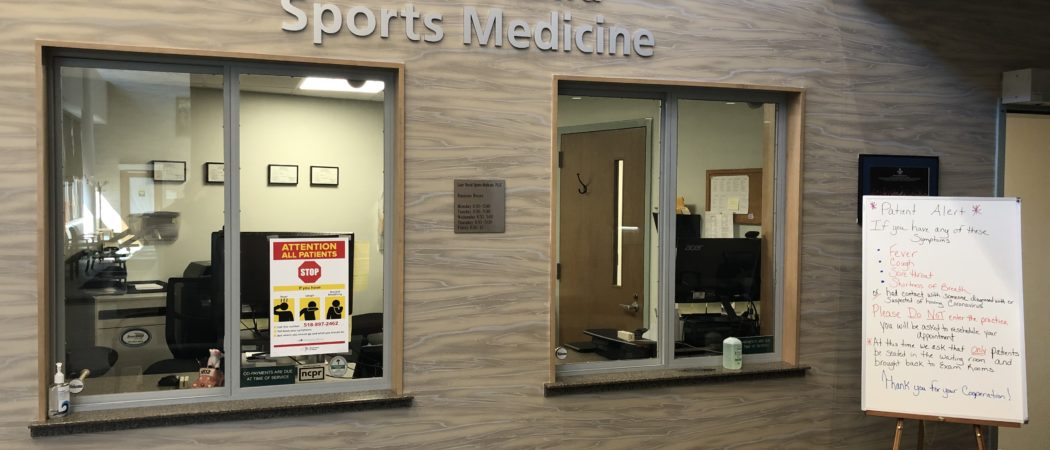 POSTED: March 21, 2020
Given the coronavirus outbreak, all health care practitioners are making adjustments for the sake of patients, employees, and our communities.
At Lake Placid Sports Medicine, we understand that patients will still have orthopaedic complaints or injuries that require timely attention despite the current concerns about coronavirus.
In order to avoid unnecessary visits by these patients to local emergency departments or primary care offices, we are expanding our capacity to treat urgent orthopaedic needs on a same day or urgent basis. If any one in our community has any acute musculoskeletal needs please contact our office at 518-523-1327 and our staff will assist in providing a same day or urgent visit with one of our providers.
Please be advised that this may impact normal office flow and wait times, however we are doing everything in our power to continue to serve our community during this time of added stress and need.
To learn more, visit adirondackhealth.org/coronavirus. General questions about COVID-19 should be directed to the New York State Department of Health COVID-19 hotline: 888-364-3065. Anyone who suspects they have contracted COVID-19 should contact the health system's dedicated COVID-19 screening and triage clinic at 518-897-2462. Flu-like symptoms should be managed at home by resting, drinking water and self-isolating.
---